STRENGTHENING COMMUNITIES THROUGH EDUCATION AND ENTERPRISE
"I can proudly say that the Young Living Foundation has provided a great example to all organizations working in Nepal. We have shown how to strengthen communities, provide jobs, and build back better." — Rojina Sijapati, Rebuild Nepal Project Coordinator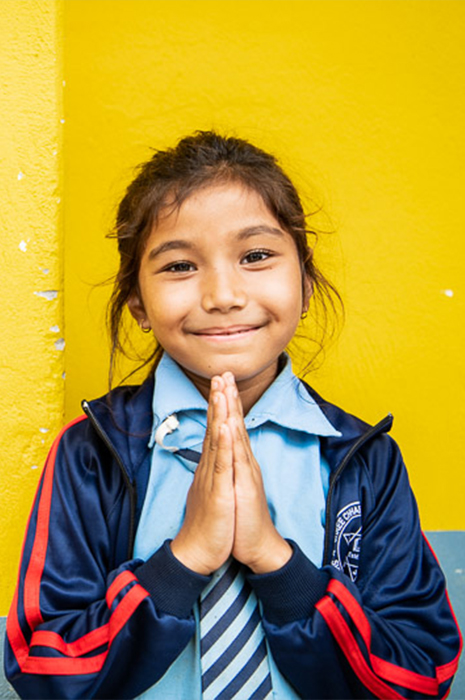 WHAT WE SUPPORT
The D. Gary Young, Young Living Foundation provides funding for local restoration and rebuild efforts in Nepal, sourcing locally whenever possible and creating employment opportunities. Rebuilding started in the small mountain town of Yarsa, with a hundred homes and one primary school. The program then extended to the Tanahun region, where we focus on school restoration projects, along with building two women's centers. From Yarsa to Tanahun, our efforts help empower individuals to create positive change in their families and communities.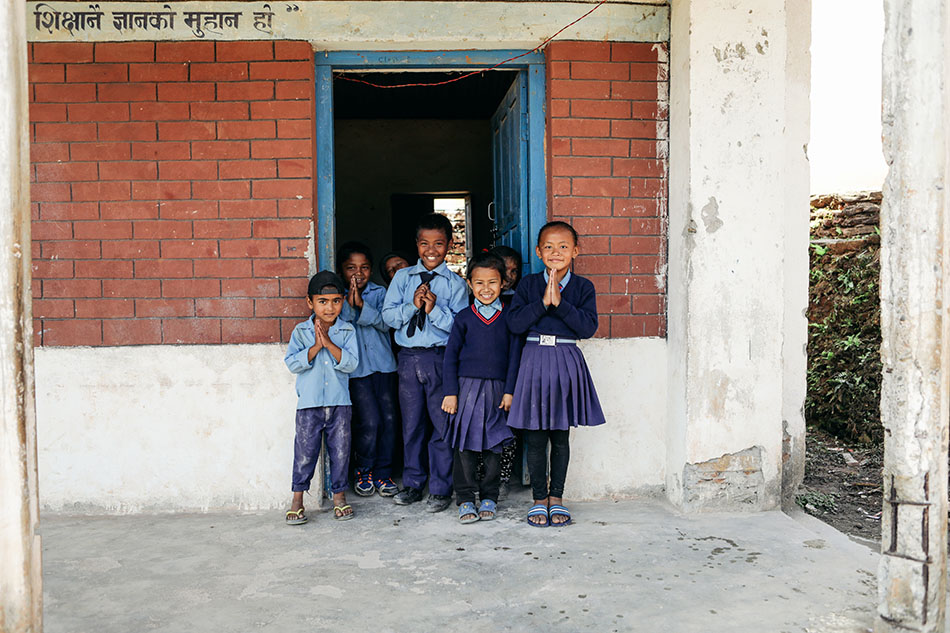 RESTORING SCHOOLS
Reopening the doors of opportunity for thousands of students in Nepal
In the wake of the earthquakes, schools across Nepal were left in varying states of disrepair. Due to widespread need, schools in some of the most disadvantaged areas were unable to secure funding to fully restore damaged classrooms and buildings. Without the proper space, schools have had to turn away thousands of students over the years, forcing those students to enroll in another school farther away or drop out. By rebuilding a primary school in Yarsa and supporting restoration efforts for 16 schools in the Tanahun region, thousands of children can return to school.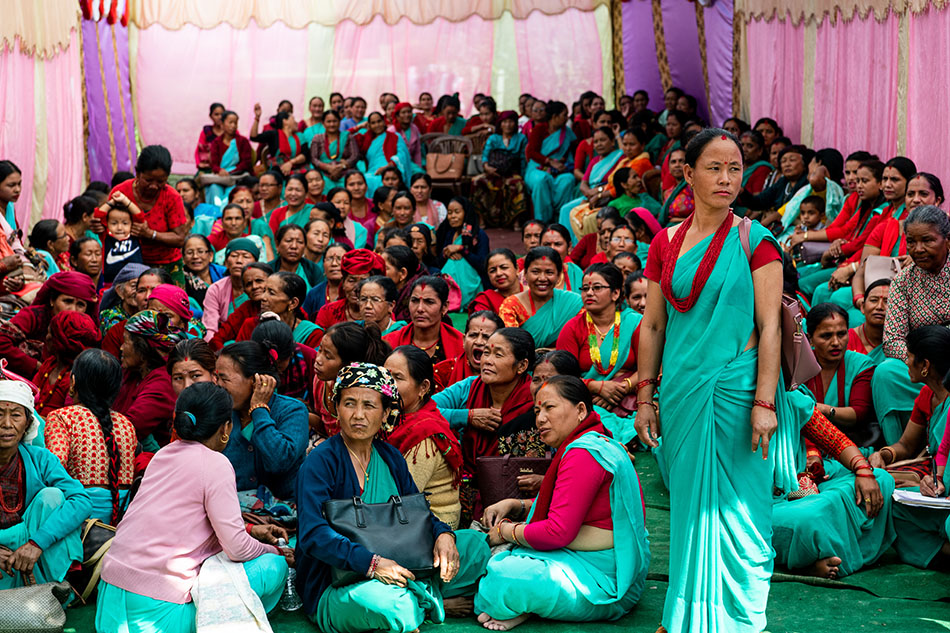 BUILDING TWO WOMEN'S CENTERS
Giving women the opportunity to create lasting change in their families and communities
In Nepal, gender disparity is still significantly high, despite research proving that women are powerful contributors to a thriving society. Many women in Nepal dream of opening businesses of their own so they can sustainably support their families and give back to their communities. By building two women's centers for the Khairenitar Cooperative and the Navajyoti Mother's Cooperative, 3,000 women now have a safe and dependable space to come together and support each other's success.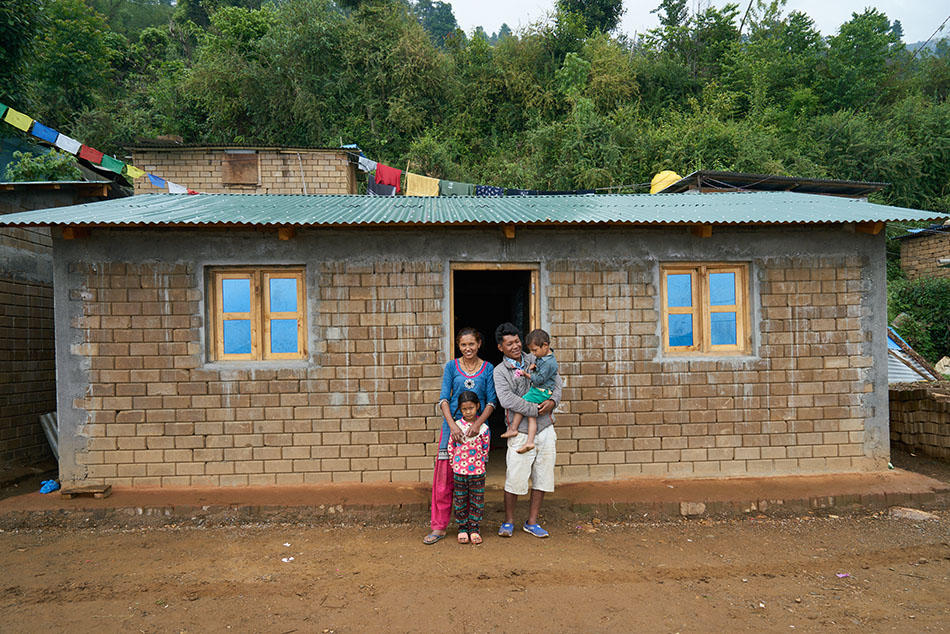 REBUILDING 100 HOMES
When D. Gary Young first recognized need in Yarsa, he knew we could offer a hand up
From 2016 to 2018, local teams and service trip participants rebuilt all 100 homes in the village of Yarsa, Nepal, that were damaged in the earthquake disaster. We also rebuilt a primary school, empowering the village to take the lead in bringing education to their children. To support the efforts, we brought in a brick-making machine to form bricks out of local resources and provided secure employment for members of the community to assist in the rebuild efforts.
1 // 3
Saraswati's and Parbati's Story
Earning an income and raising children as a single parent is difficult, and some weeks, Saraswati and Parbati found it unbearably challenging to afford their children's school fees. When the mothers learned that the Young Living Foundation had pledged to begin restoration efforts on their children's school, they applied to help with the rebuild efforts. Not only have the women found a source of dependable income, but they are also investing time into their community and children's school. Learn more about Saraswati's and Parbati's goals and how this opportunity restored their hope for the future.
READ MORE
GET INVOLVED
You too can support our rebuild and restoration efforts in Nepal. Whether you choose to serve with your hands or spread awareness from where you are, you can take action in the movement to provide opportunity through education and enterprise opportunities. Learn more about how you can get involved today.