FIGHTING
TO END EXPLOITATION
Slavery is not dead, it's just less recognizable. Despite being banned in every country, slavery persists—hidden under layers of criminal activity—in ways that are more pervasive and complex than ever.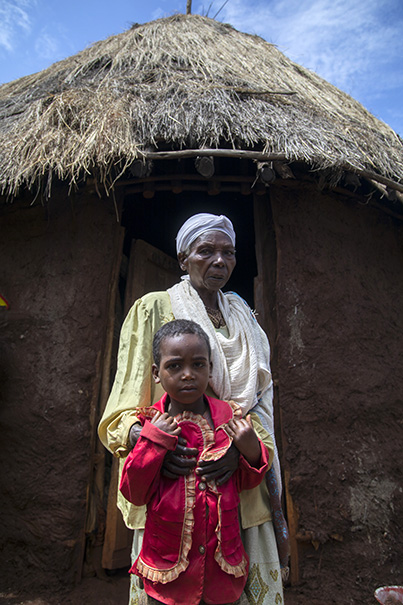 40.3 MILLION ENSLAVED
Today, 24.9 million people around the world are stripped of their freedoms, exploited, and made to live in barbaric conditions. When you account for individuals forced into marriage, the number of human trafficking victims grows to 40.3 million worldwide.
* Statistics from the International Labour Organization, the 2016 Global Estimates of Modern Slavery report, and Walk Free Foundation.
WHAT WE SUPPORT
The Young Living Foundation provides funding to support Hope for Justice's four-step approach to ending exploitation. From prevention to policy reform, we help fund the initiatives that are stopping the cycle of trafficking before it begins, that are restoring survivor's lives, and that are delivering justice by prosecuting perpetrators and educating the public to spot the signs of trafficking.
The Young Living Foundation provides funding to support Hope for Justice's four-step approach to ending exploitation in the United States, Cambodia, Uganda, Ethiopia, Australia, and Europe.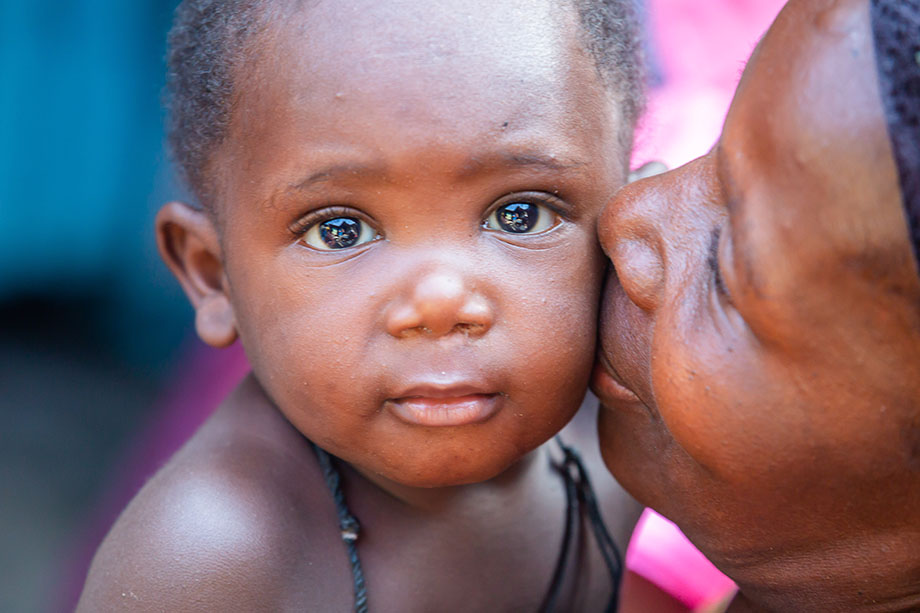 PREVENT
Empowering people to protect themselves and their families from predatory traffickers and their recruiters.
Hope for Justice works to stop trafficking before it begins by establishing trusting relationships in at-risk communities. From community outreach programs, to child protection committees and clubs, to women's self-help groups, our collaboration is helping educate families and strengthen communities to keep trafficking at bay.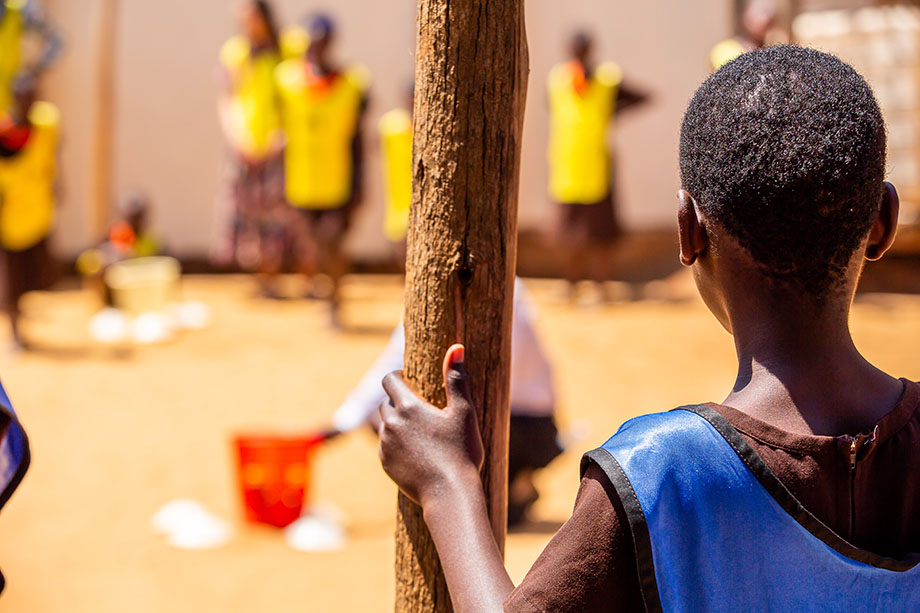 RESCUE
Collaborating with specialized teams and law enforcement to identify victims, build trust, and remove them from exploitation.
Once rescued, girls are brought to the Lighthouse where they receive immediate crisis support along with food, medical and dental treatment, eye care, toiletries, and clothes.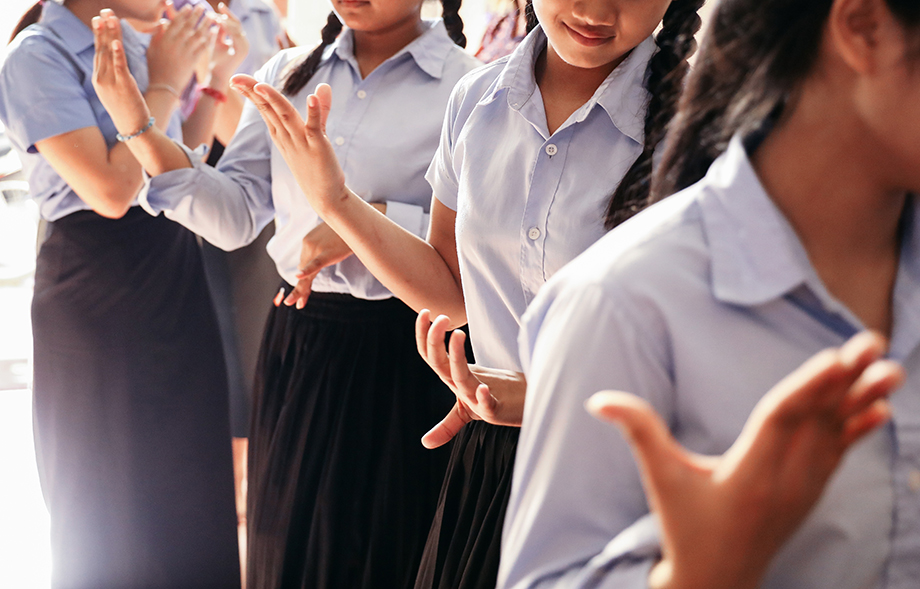 RESTORE
Providing restorative care initiatives to support survivors as they overcome past traumas and rebuild their lives.
For six to eight weeks, the girls participate in art therapy, play therapy, and group work so they can begin to express their story, address trauma, and prepare to make the transition into long-term services or reintegration with their communities and families.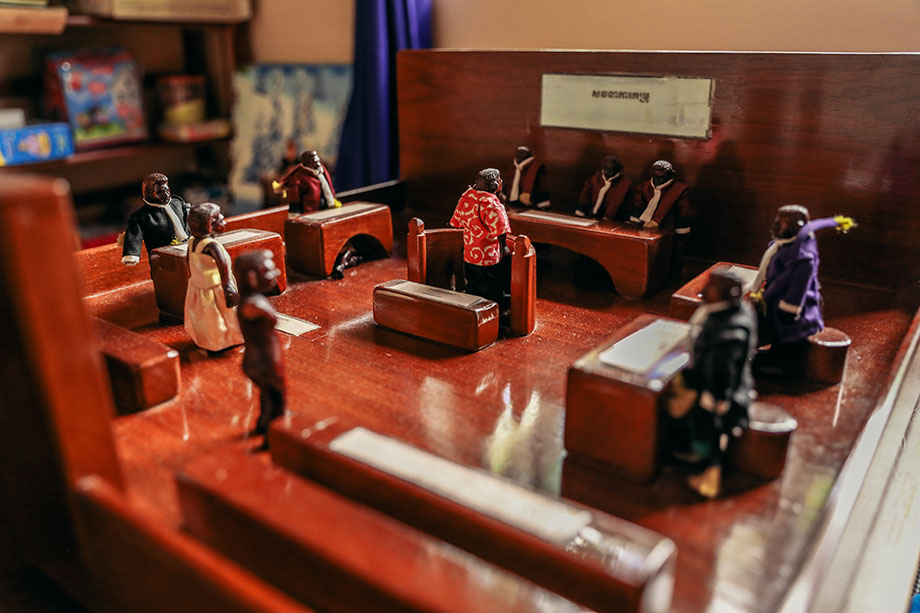 REFORM
Training professionals to identify and respond to signs of trafficking and campaigning for policy change.
In addition to working directly with survivors of trafficking, Hope for Justice makes great strides towards policy reform and public education to raise awareness on the issue of modern slavery, implement stricter measures against traffickers, and help businesses protect their supply chains from exploitative practices.
1 // 4
Khalianna's Story
Khalianna* had a troubled home life growing up, and fled a tough situation in pursuit of freedom. On her way to the big city, a new "friend" turned on Khalianna and ended up baiting her into exploitation. Read more about how Khalianna was able to rebuild her life after exploitation and achieve success as a small business owner.
READ MORE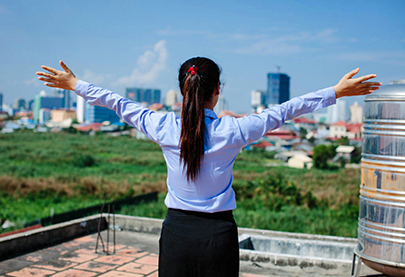 GET INVOLVED
You, too, can help stop the cycle of human trafficking. Human trafficking knows no borders, so wherever you live you can take action in the movement to end trafficking. Learn more about how you can get involved from right where you are.