EDUCATION INSPIRES CHANGE
A good education is the foundation for a better future. The longer children attend school, the more opportunities they have for securing safer and higher paying employment. Students who stay in school are less vulnerable to addiction, more likely to start families when they are ready, and raise healthier, more educated children.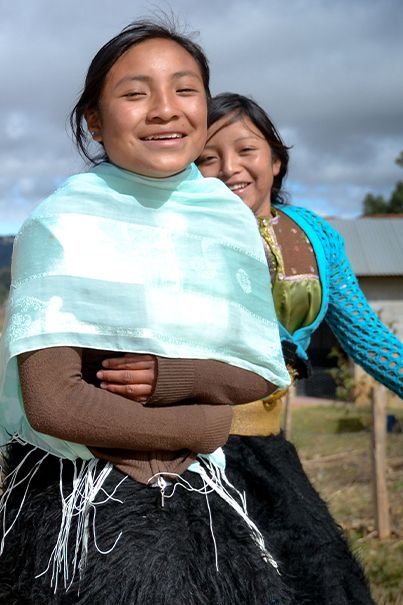 138.5 MILLION YOUTH WORLDWIDE NOT ATTENDING HIGH SCHOOL
More than 50 percent of the world's out-of-school youth are of upper secondary or high school age. This leaves over 138 million children around the world without access to critical education that equips them with the skills they need to take control of their lives and futures. In Mexico, students complete an average of 9.1 years of schooling; but in Chiapas, students complete only 7.4 years on average. There is a correlation between less education and increased poverty around the world, and lower-income communities are faced with more barriers to educating their children and struggle to overcome financial limitations as adults.
*Total youth not attending high school worldwide. Statistics from the UNESCO Institute for Statistics Database 2016.
WHAT WE SUPPORT
The D. Gary Young, Young Living Foundation is partnering with Escalera to provide funding for their REACH program. Through this program, Escalera provides small scholarships to students for every semester they attend high school. These scholarships are designed to reduce the potential financial burden on a family to send their child to high school, providing for school fees and supplies. These scholarships also help a student's family offset the loss of income a high school-aged child would typically earn to help support the family and helps position a family to be better able to afford higher education for their high school graduate.
Loxa's Story
Loxa's family has lived for generations in the highlands of Chiapas, Mexico. While Loxa enjoys caring for 12 sheep, she sees how hard her father and mother work to provide for the family and understands that a great deal of the struggle is caused by a lack of education (her mother had to drop out of school in the third grade). Because of the work Escalera is doing in Loxa's community, she has received a scholarship to continue attending school and looks forward to becoming the first woman in her family to graduate from high school. While she isn't sure what career she wants to pursue after graduation, she is excited to keep learning and aspires to help others in her community.
READ MORE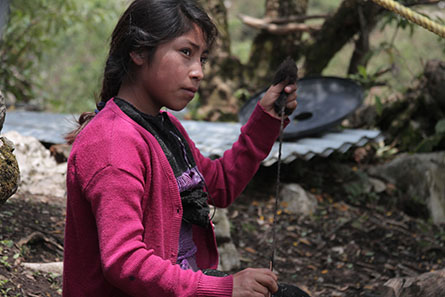 GET INVOLVED
Together, we can help send more children to high school and empower them to become leaders in their lives, families, and communities. Learn more about how you can get involved in the movement to elevate our world's youth and make a difference right where you are today!